Paddy Wants to Pee, or Bye-bye to Nappies
Age:
0-6
Edition type:
boardbook
Release year:
2021
number of pages:
28
Dimensions:
135 x 135 mm
ISBN:
978-83-10-13689-3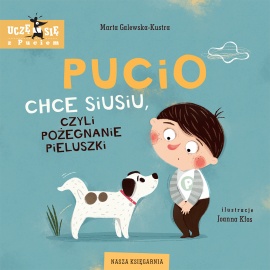 Grandma gave Paddy the most beautiful potty in the world – one with a plane on it! Now he just needs to remember to sit on it when he wants to pee or poo. And this is not an easy thing, especially when he's playing!
Are you finding it difficult too? Don't worry, you'll get there in the end. All you have to do is practice a bit, like Paddy! With his help, saying bye-bye to your nappies will be much easier.