Paddy in the Countryside
Age:
3-6
Edition type:
boardbook
Release year:
2022
number of pages:
40
Dimensions:
205 x 250 mm
ISBN:
978-83-10-13748-7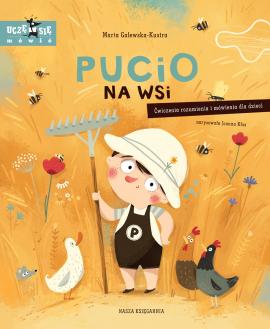 Go to the country with Paddy and Maisie. Visit Harry's farm, Eve's stables and Monica's ceramic workshop. Find out how to harvest honey and make a wonderful cake for the country fair. There's no way you'll get bored!

The seventh instalment of Paddy's adventures will be perfect for both younger kids and older pre-schoolers. Its aim is to check and develop children's ability to understand speech, to enrich their vocabulary with names of new objects and activities, and to develop their story-telling skills.