A Year in the Forest. Beaver
Age:
0-3
Edition type:
boardbook
Release year:
2022
number of pages:
28
Dimensions:
135 x 135 mm
ISBN:
978-83-10-13640-4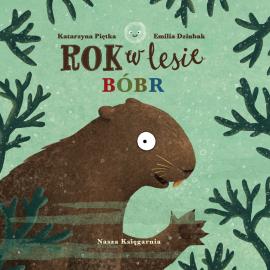 Introducing a series of cardboard books about the best-loved characters from the best-selling Year in the Forest.

Welcome to the forest! Today you'll meet Beaver. You'll learn that he lives in a lodge and is a great swimmer and diver. Join us on this fun adventure. You're going to help the beaver chop down a tree and create wetlands in the forest, and also warn him against danger.

The books in the Year in the Forest series nurture the youngest readers' awareness of forest animals, inspire children's imaginations, and develop their skills of perception and logical thinking.