Hello! A History of Communication
Age:
6-14
Edition type:
hardcover
Release year:
2020
number of pages:
208
Dimensions:
195 x 254 mm
ISBN:
978-83-10-13219-2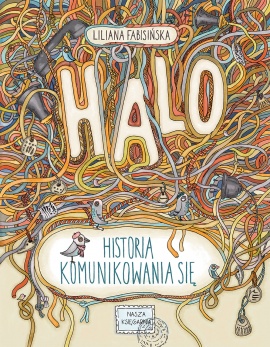 Smoke signals, tam-tams, mysterious symbols carved in stone, knots tied on a string, sealed envelopes shot out from a cannon or sent by pigeon or… camel post. For thousands of years people have tried to communicate with others, be it in the room next door, on another hemisphere or even another planet. The story of communication is just fascinating, amusing and full of accidents that made ground-breaking inventions happen.
Hello? Have you received our message without any disruption? Jump aboard a time capsule and join us on this crazy journey!