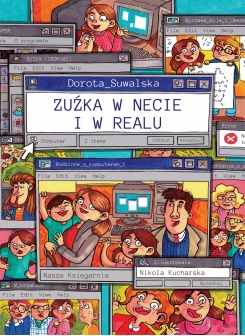 Zuźka Online and Offline
release year:
2016
number of pages:
224
age:
6-10
ISBN:
978-83-10-13040-2
Further adventures of the main protagonist of "No Fudging , Zuźka!"
Zuźka is going through a period where she is fascinated with the internet and chatrooms. She can expect both funny and tricky situations, as well as the dangers related to using computers. Plus, a new teacher arrives at her school – and he's a real individualist. Zuźka and her family's adventures are full of fun, surprising plot twists, crazy ideas and fascinating exploits.