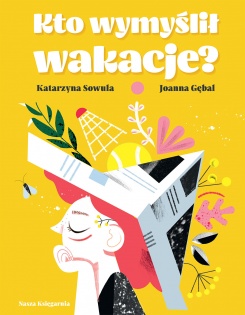 Who invented holidays?
Katarzyna Sowula
release year:
2019
number of pages:
128
age:
6-10
ISBN:
978-83-10-13430-1
Who invented holidays? How do you hitch a yacht? Do you ride hippos in a hippodrome? Can water in a lake boil and can a beach shine blue?
How do you get home from a staycation ?
Where is there a Wild Children Reserve? Can a city be a board game? What do you ride in a velodrome? What do bookworms eat in the summer? How do you make your own walking guide and what kind of souvenirs should you bring back from your holiday? Find out the answers to these and many other questions in this amazing book about holidays. It's filled with trivia, inspiration for conversations and ideas for free time activities (not just for your holidays!).