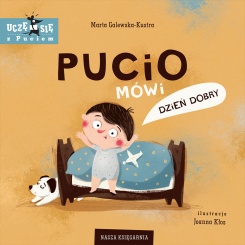 Paddy Says Good Morning
release year:
2020
number of pages:
28
age:
2-3
ISBN:
978-83-10-13583-4
Paddy and Maisie start their day with joy. They say hello to the sun, to the squirrel they saw out the window and even to the cars in the street.
Then they brush their teeth, get dressed and have their breakfast. They also remember to feed their dog and cat.
Young readers accompany Paddy and Maisie at every step as this interactive book encourages children to copy their two favourite characters.
Thanks to this, all the morning activities become great fun!