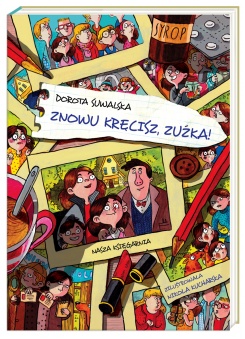 No Fudging, Zuźka!
release year:
2015
number of pages:
224
age:
6-10
ISBN:
978-83-10-12794-5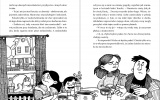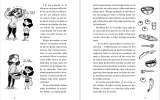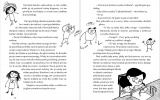 Zuźka is in third grade and lives in Brzezin. At first she didn't mind her parents' dream come true: escaping to the country, away from the city. Thanks to their move to 8 Woodland street they have so much more space for the entire family – mum, dad, Zuźka, her younger brother Kacperek, Ginger the dog, Fluffy the cat, Nunu the rabbit, a bunch of sun beetles and some pet fish… Recently, though, not having a real best friend in the neighbourhood has really been getting to Zuźka.
Apart from Zuźka and Kacperek there are no other kids at 8 Woodland street. What a disgrace, wouldn't you agree? Luckily, Marta and her family move to the building opposite. Zuźka is super excited, because it looks like her and Marta have a lot in common: they both like playing football, climbing trees, and – most importantly – they both love animals.
Zuźka and her family's adventures are full of fun, surprising plot twists, crazy ideas and fascinating exploits.