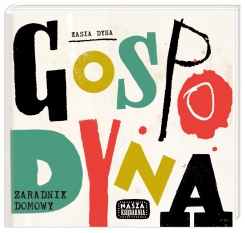 Lady of the House
release year:
2016
number of pages:
160
age:
18+
ISBN:
978-83-10-13046-4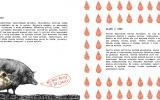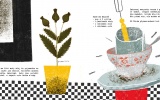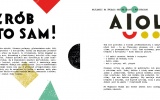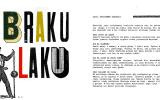 Sometimes you don't really feel like doing things
around the house, but they need to be done.
Sometimes you do feel like it, but you just don't know
how. This Domestic Handbook will come in handy for
those of you who are all fingers and thumbs, and for
those of you who have your heads screwed firmly on.
The book is a treasure trove of simple, light-hearted
and amusing tips on how to keep everything within
your four walls in order. Even though the fashion for
being the perfect housewife is long gone, both ladies
and gentlemen of the house will make good use
of this collection of resources from grandmas, mums,
aunties, uncles, and other relatives and friends.
The book also contains old-fashioned trivia and tips.
For example, you will find out about the beneficial
properties of sauerkraut on the cleanliness of your
carpets. There are also recipes for genuine home-
-made produce of all types and uses. All this is
presented with first-rate graphic design and witty
collages and illustrations.
Lady of the House will, without being grandiose, easily
– and wittily – make you change your mind about
sometimes playing house.