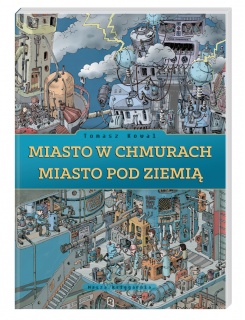 City in the Clouds. City Underground.
release year:
2017
age:
6-10
ISBN:
978-83-10-13086-0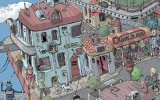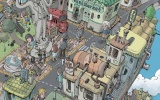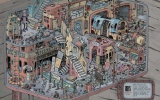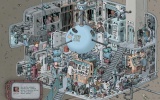 Special Agent Timmy says: THIS IS NOT A NORMAL
BOOK! It's an accordion book that you can read one page
after another like a traditional book, or you can spread the whole thing out to form a map – or rather two maps, because here we find a panorama of two cities: sky-high on one side of the accordion and underground on the other.

See which way of travelling around these unusual cities suits you best!
Regardless of which you choose, don't forget about the mission Timmy must complete and don't miss the special tasks that await in each city!
There are many objects to find and lots of people will need your help. Don't delay – start your mission!