rights sold to:
Ukraine
Slovakia
Russia
Belgium
China
Czech Republic
Spain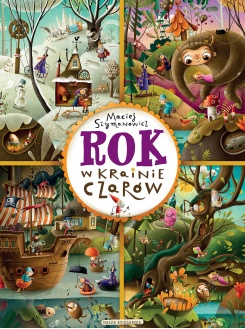 A Year in Wonderland
release year:
2017
number of pages:
28
age:
2-6
ISBN:
978-83-10-12683-2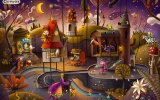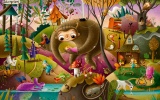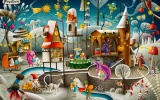 Have you ever wondered what life in Wonderland might be like? Do Little Red Riding Hood, wizards, wolves, gnomes, dragons, princesses and brave knights all live there? What do they do all year round?
We'd like to take you on a wonderful journey full of surprises and incredible encounters with fairy tale characters. You will also meet Vaudeville the Page, a creature of impeccable elegance and unmatched talent for gardening, out-of-this-world Aquarius and Count de von Sal, who introduces himself as the Greatest Magician in the World, but he can't actually do any magic…
You can browse through A Year in Wonderland for hours on end. This amazing book inspires the imagination, develops observation and storytelling skills, but, most of all, guarantees great fun.
Książka uhonorowana następującymi nagrodami:
Wyróżnienie w konkursie Nagroda Rodziców 2018