rights sold to:
China
Russia
Germany
Czech Republic
Slovakia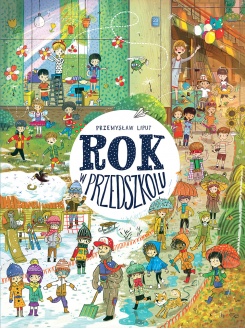 A Year in the Kindergarten
release year:
2016
number of pages:
28
age:
2-6
ISBN:
978-83-10-13024-2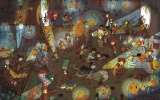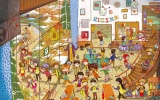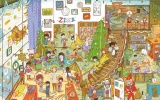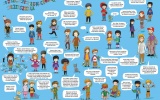 Welcome to our kindergarten! We spend plenty of time here and we are having fun. There's a lot of us and everyone is great, even little Alex leaves his security pillow and plays with us. There is also Marcel – called handyman because he can fix everything.
His dog accompanies us in our daily routine. A cat is always hiding – can you find him on each page? Colorful pictures exercise the child's perceptiveness and ability to tell stories, but first and foremost are a great fun and a way to spend time nicely and creatively.
Książka uhonorowana następującymi nagrodami:
Wyróżnienie w konkursie Nagroda Rodziców 2018