rights sold to:
Germany
China
Lithuania
Ukraine
Russia
Korea
Netherlands
Czech Republic
Slovakia
Spain
Italy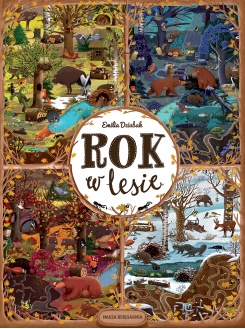 A Year in The Forest
release year:
2015
number of pages:
28
age:
2-6
ISBN:
978-83-10-12713-6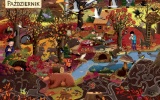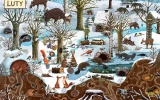 Wild boar, wolves, pheasants, a bear cub, ants, a woodpecker, foxes, a badger, grass snakes, frogs, an elk and many other
creatures live in the forest. How do they play and rest? Who
sleeps in the day, and who sleeps at night? Who likes whom?
What are their favourite treats? Look for answers across the
pages of this remarkable book.
A Year in the Forest contains fourteen double-page spreads,
twelve of which correspond to each month of the year. Each
month shows the same snapshot of the forest and features the
same cast of characters in a variety of weather conditions, at
different times of the day and night, and in various situations.
Two additional spreads contain an introduction to all the characters and an interactive game.
It's perfectly possible to browse through A Year in the Forest for hours on end. This remarkable book stimulates the imagination and develops skills of perception and logical thinking. It
also builds storytelling skills and the ability to identify cause and effect. Above all, it guarantees great fun.
Książka uhonorowana następującymi nagrodami: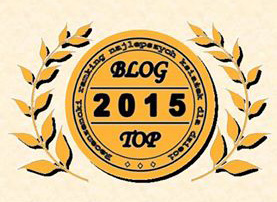 Złoty BLOG TOP 2015
56. Konkurs PTWK - Najpiękniejsze Książki Roku 2015 - Wyróżnienie
Wyróżnienie w konkursie Nagroda Rodziców 2018
Książka nominowana do następujących nagród:
56. Konkurs PTWK - Najpiękniejsze Książki Roku 2015